Our School Counselors are the heart of our schools.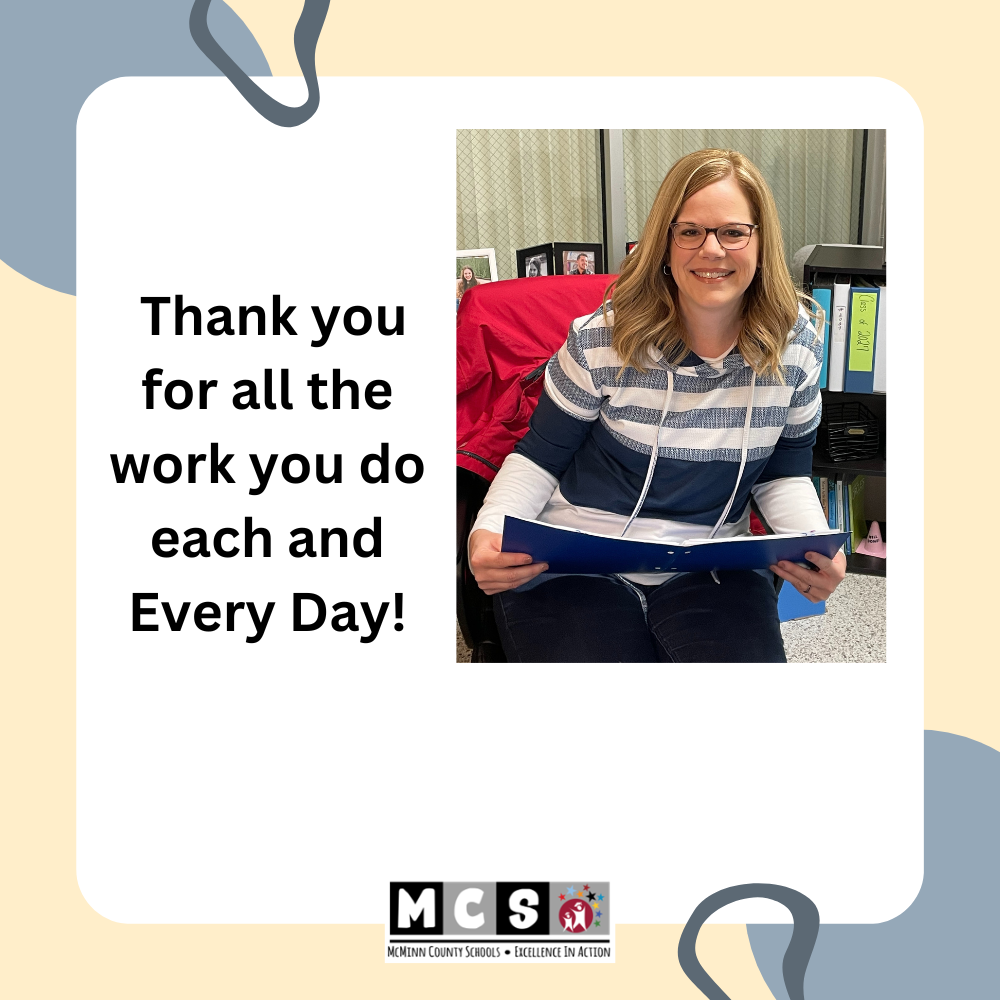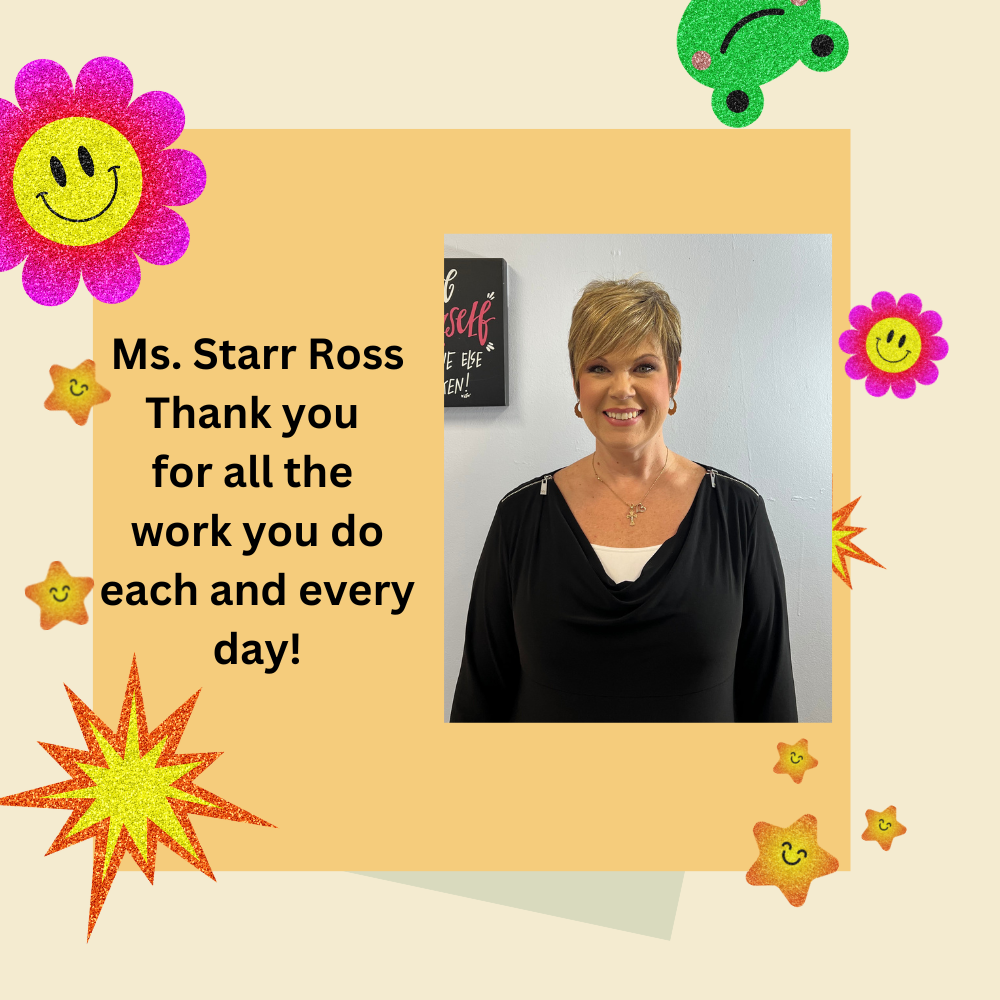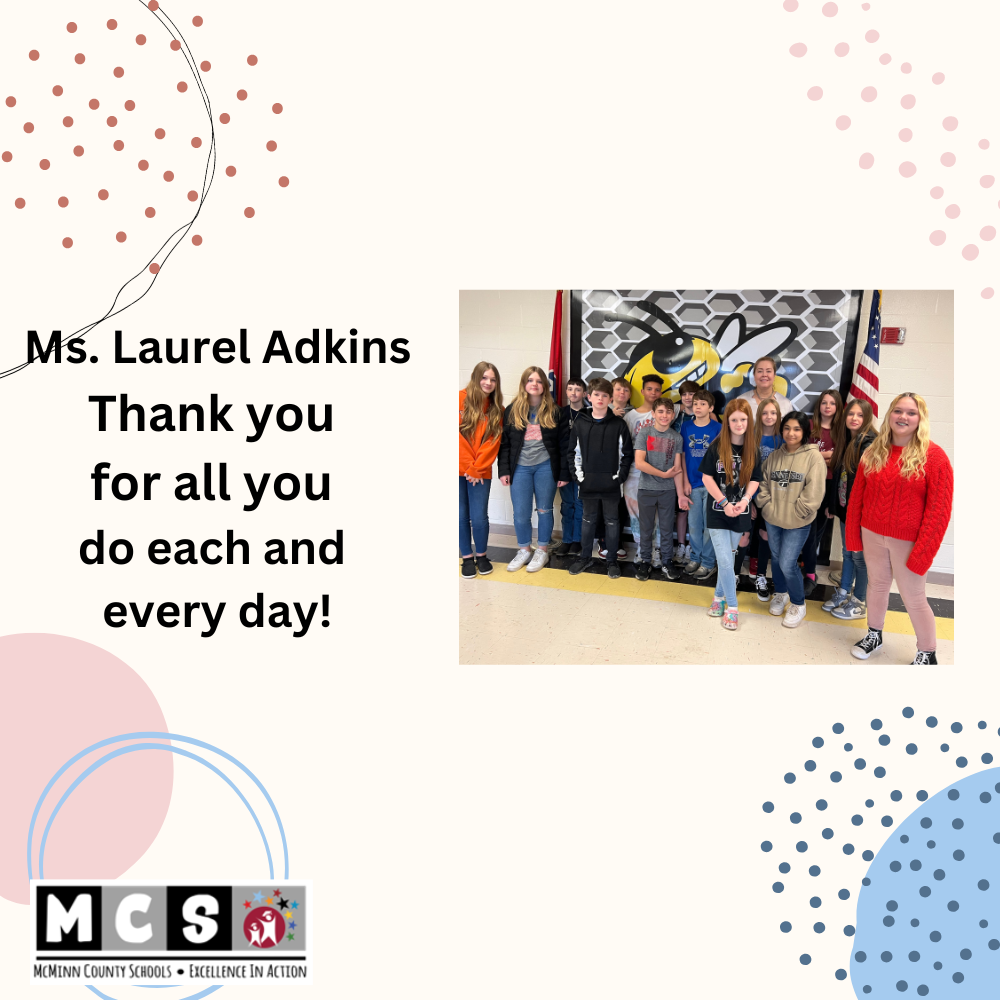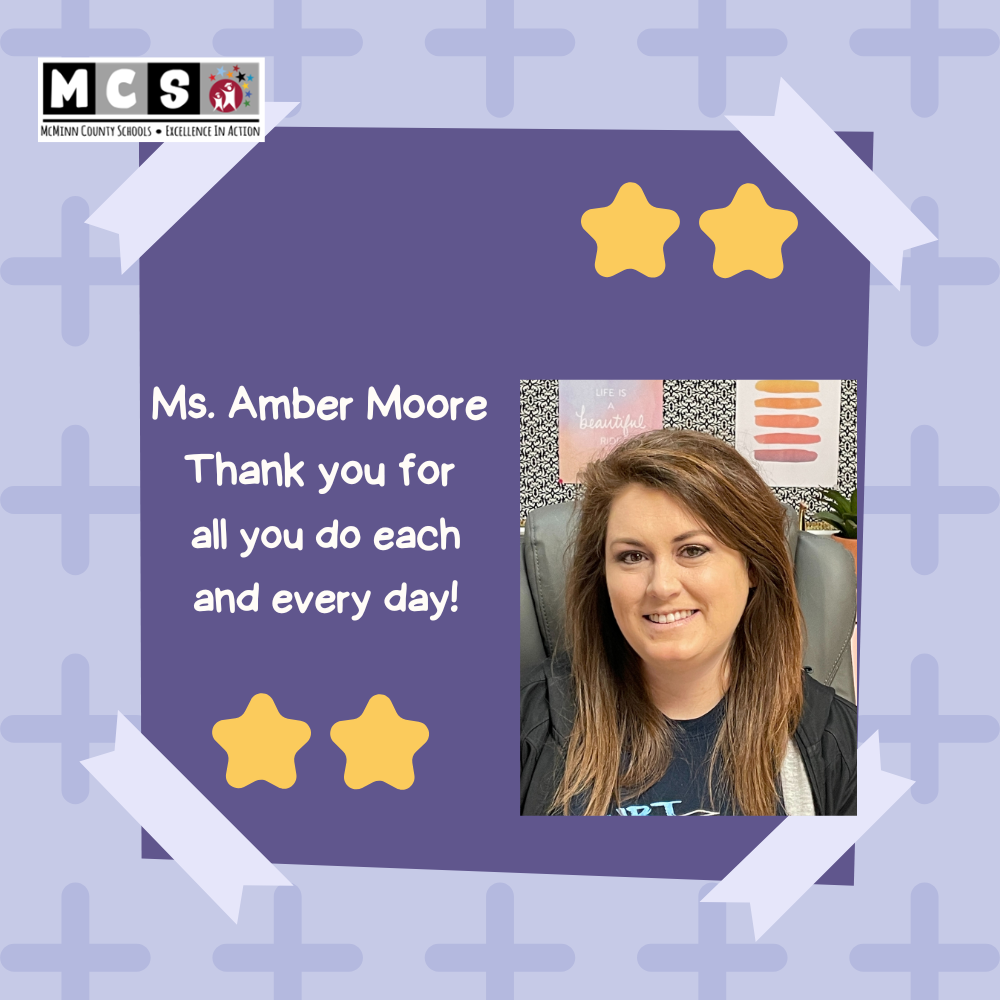 We have the best School Counselors!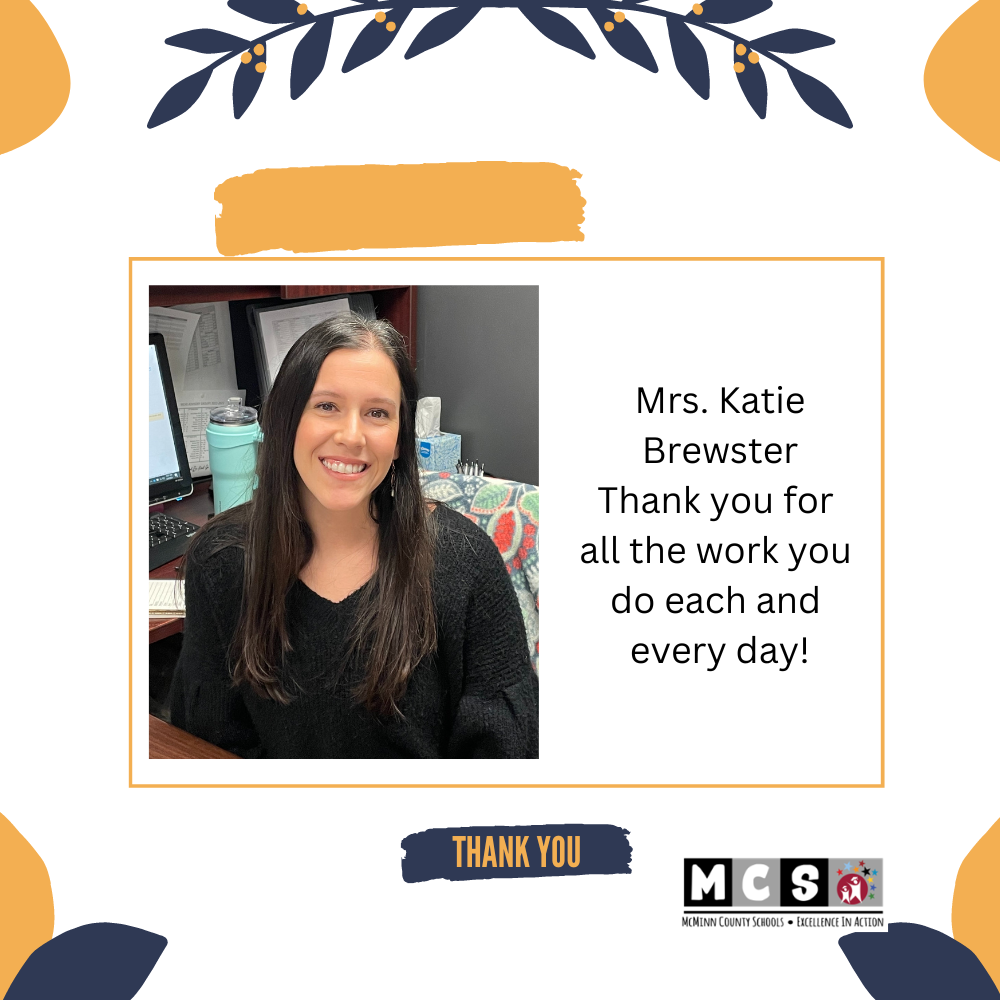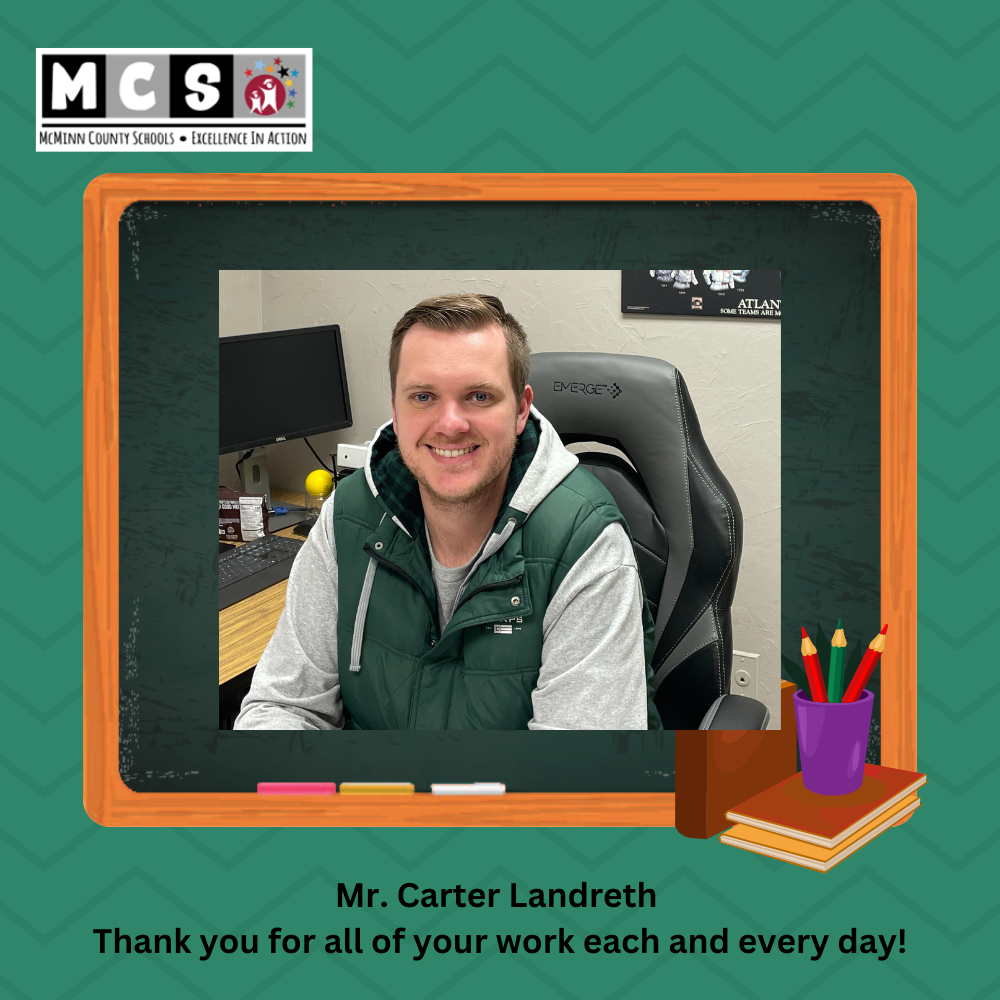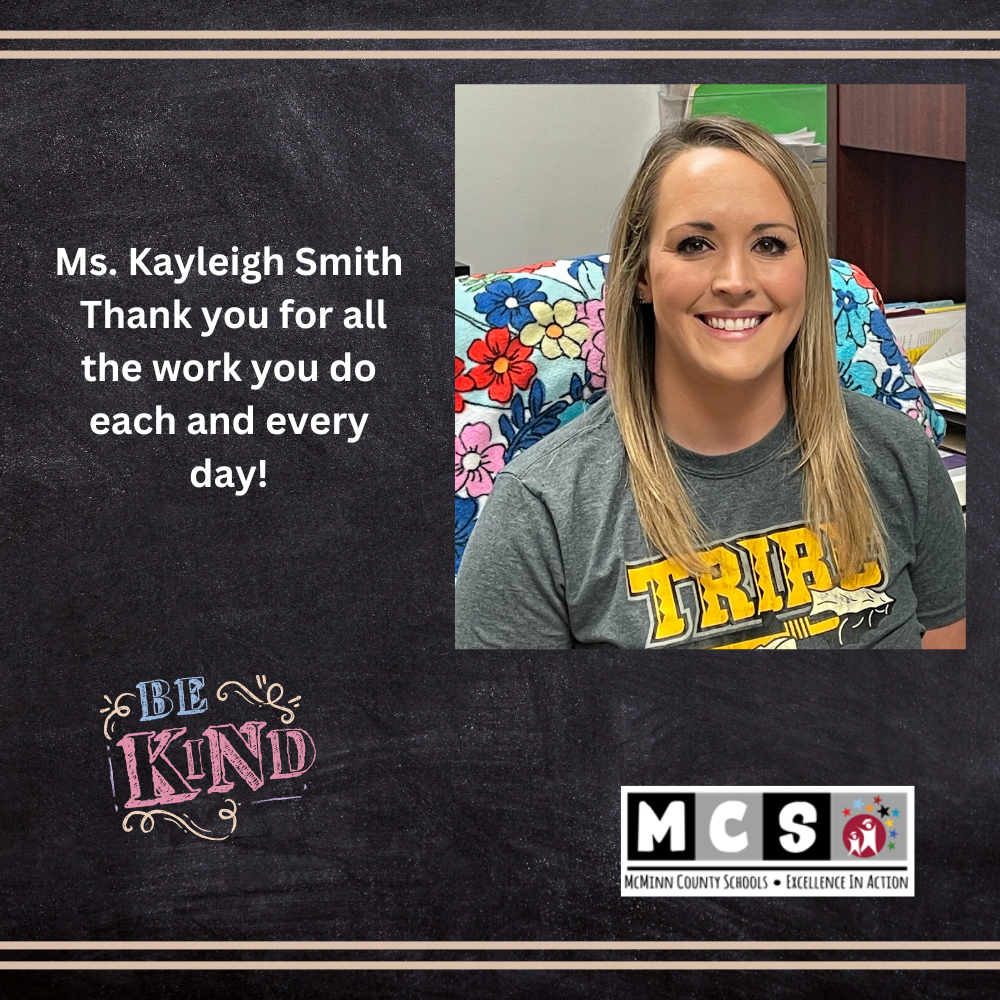 National School Counseling Week at McMinn County Schools!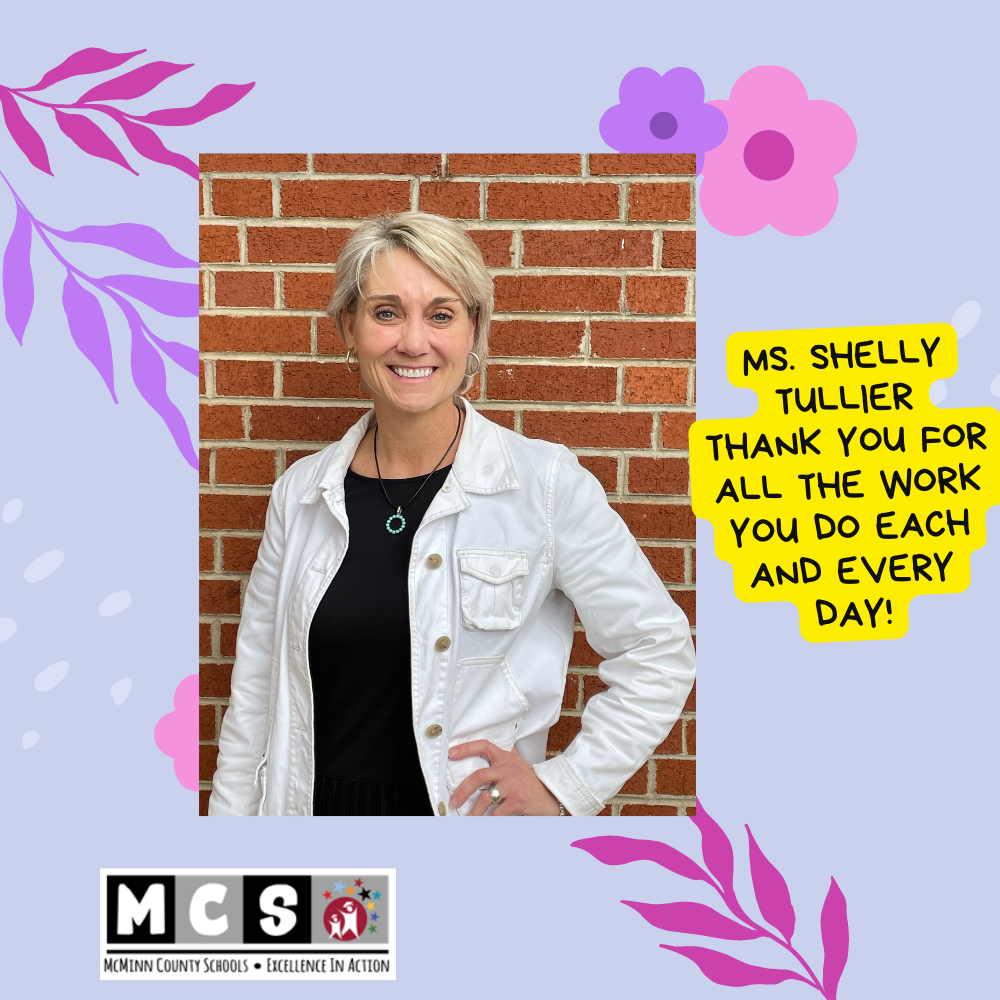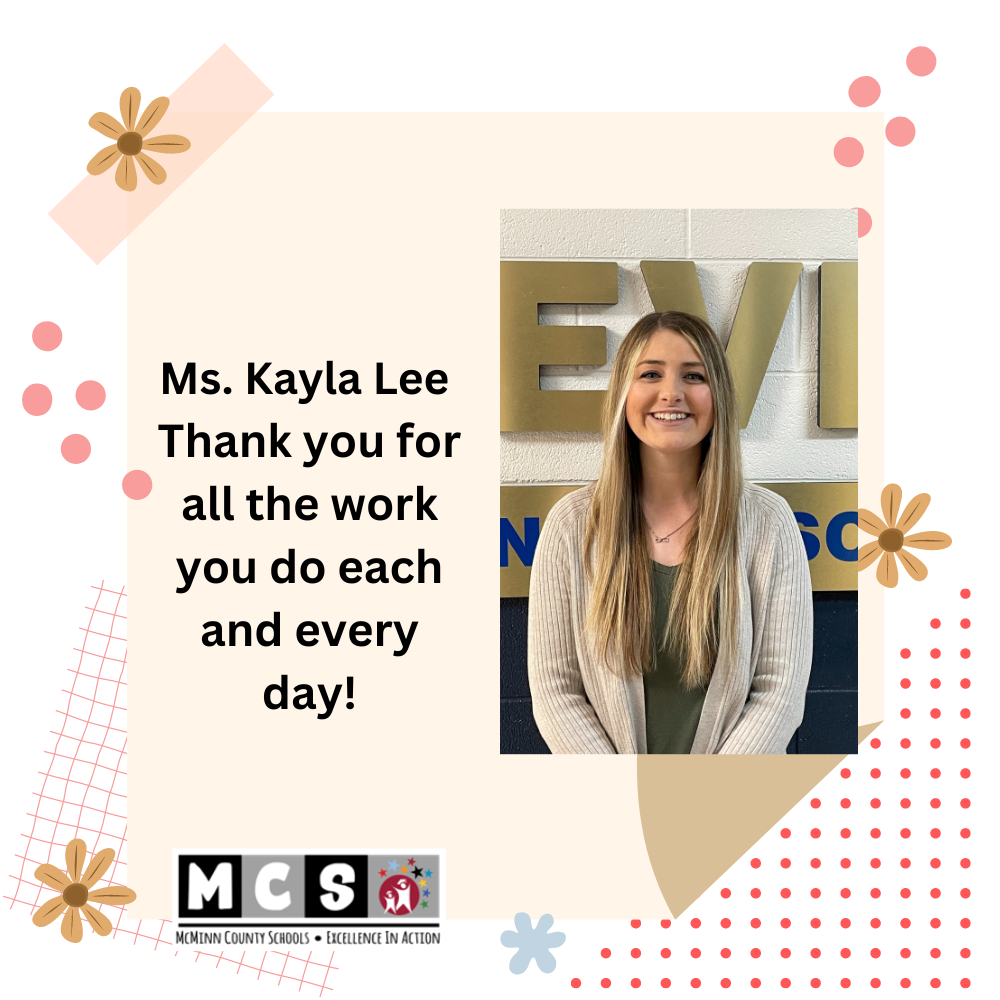 We love our School Counselors!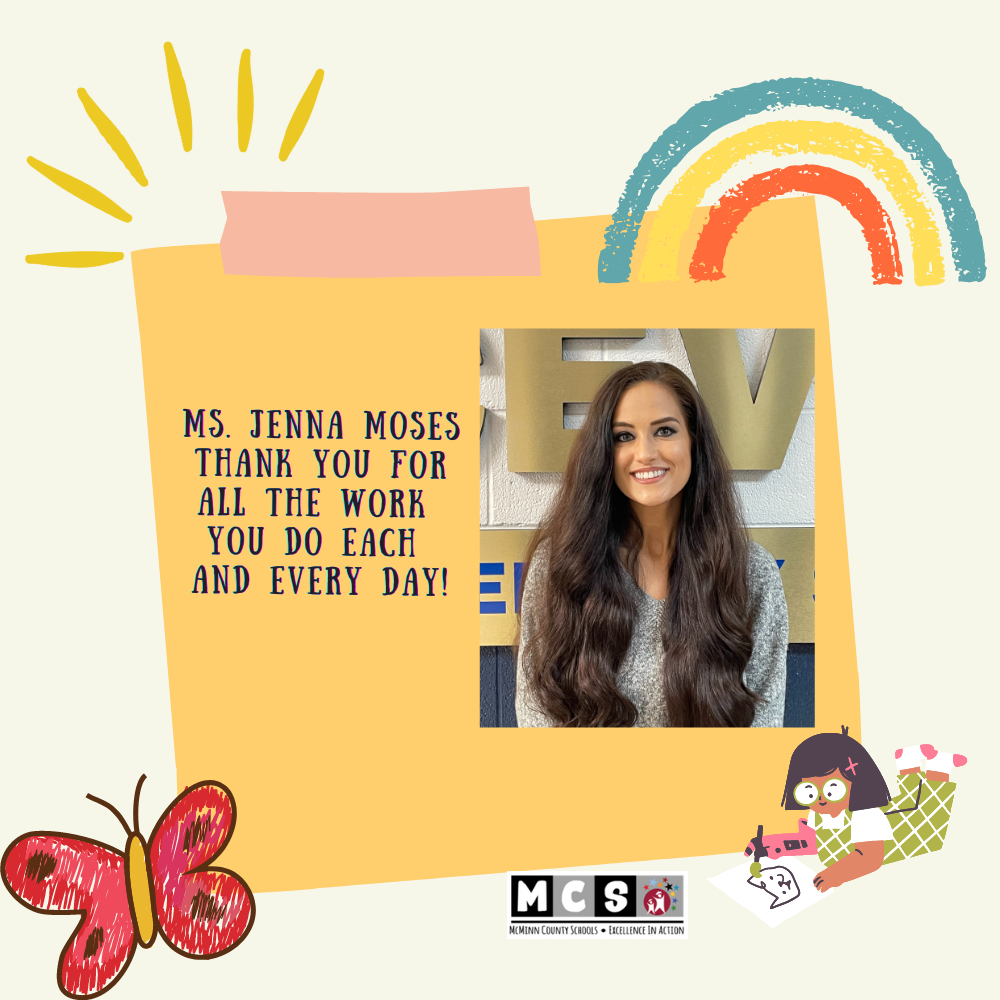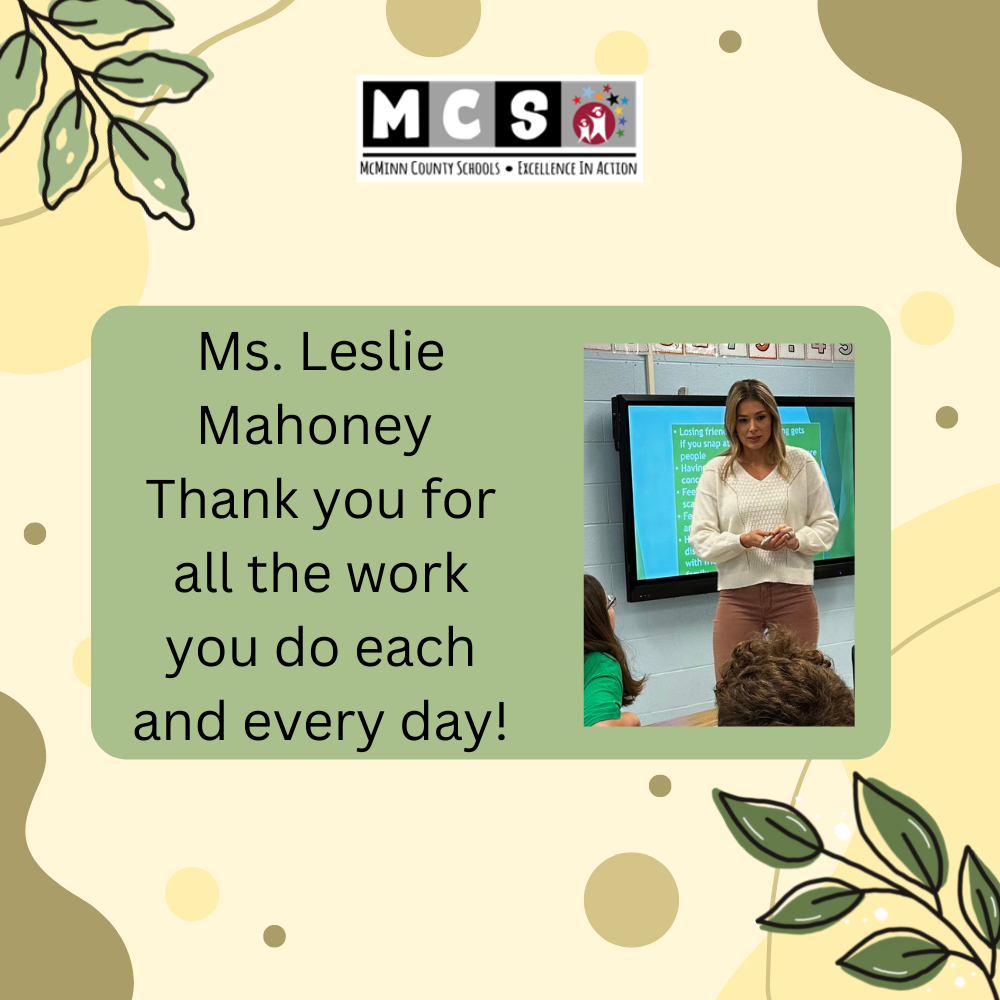 McMinn County Schools would like to invite all 3rd to 5th graders to a family fun night. Location E.G. Fisher Library, February 23, from 5:30pm to 6:00pm. Grades K-2 and grades 6-8, dates will be posted soon.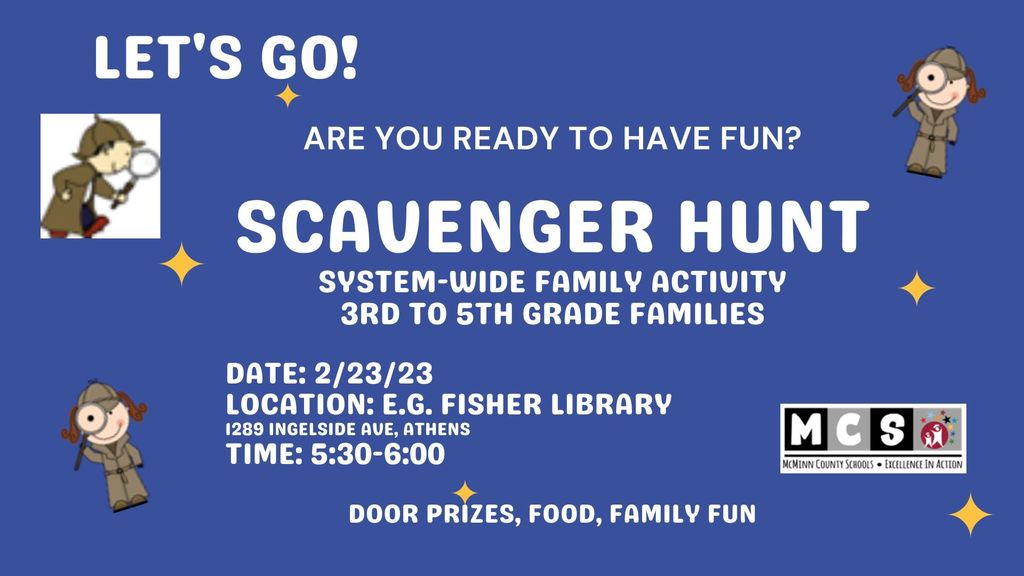 Today was a great day at Calhoun School. Students ate a great lunch provided by School Nutrition Services and teachers and community members enjoyed local food trucks!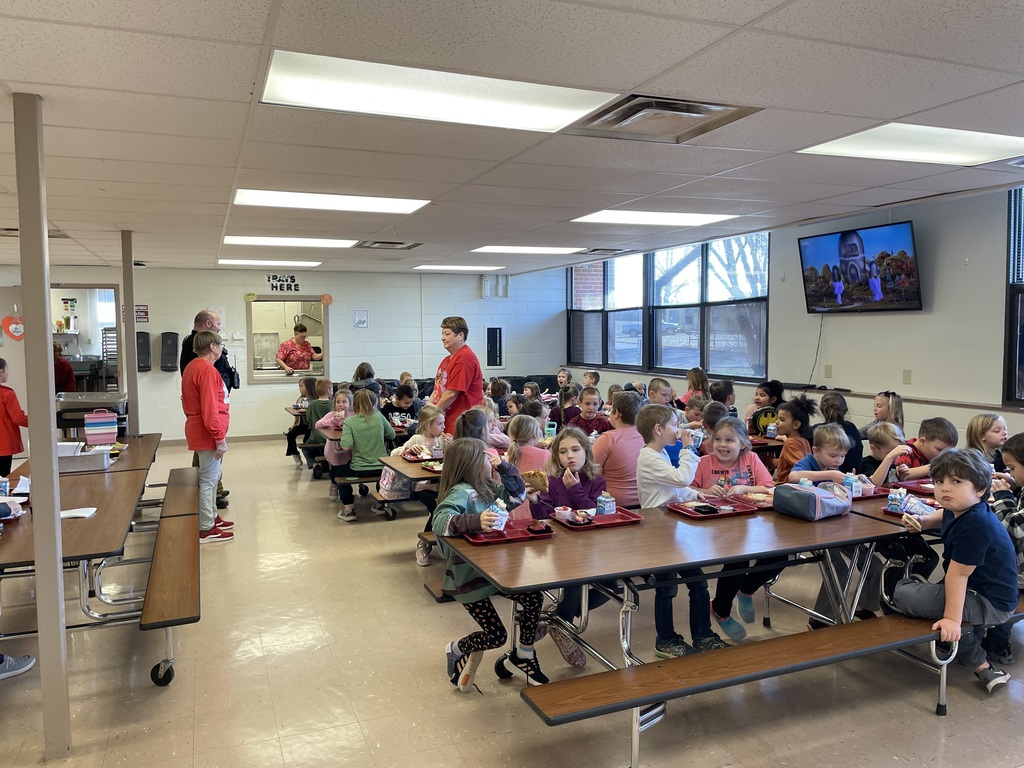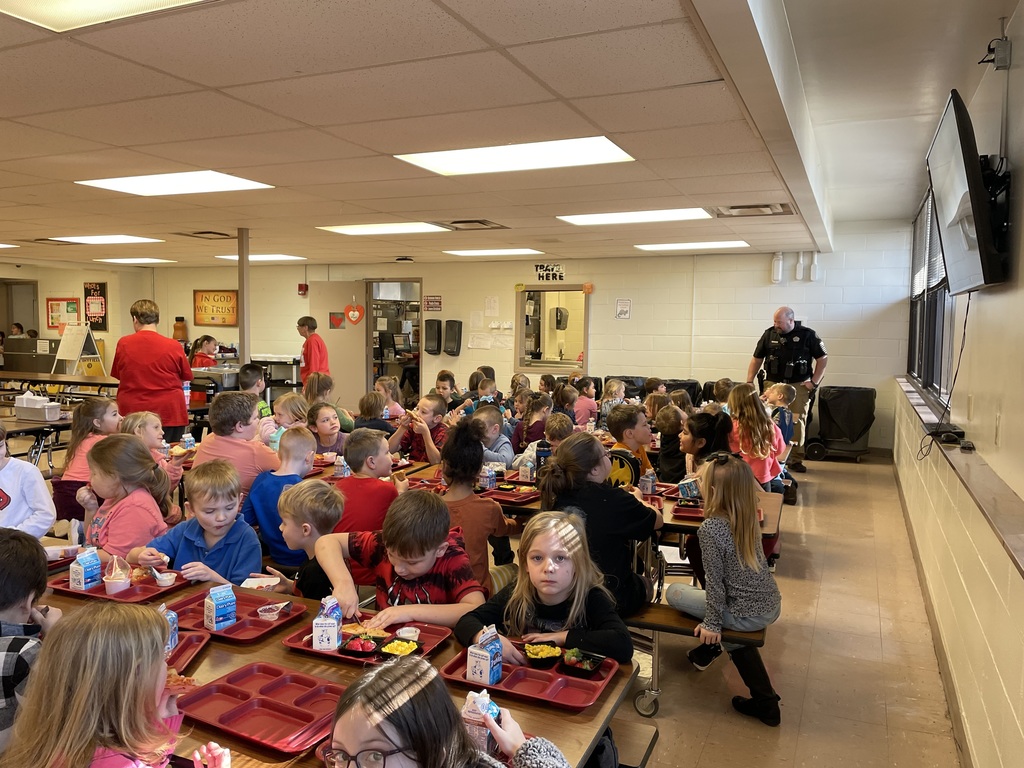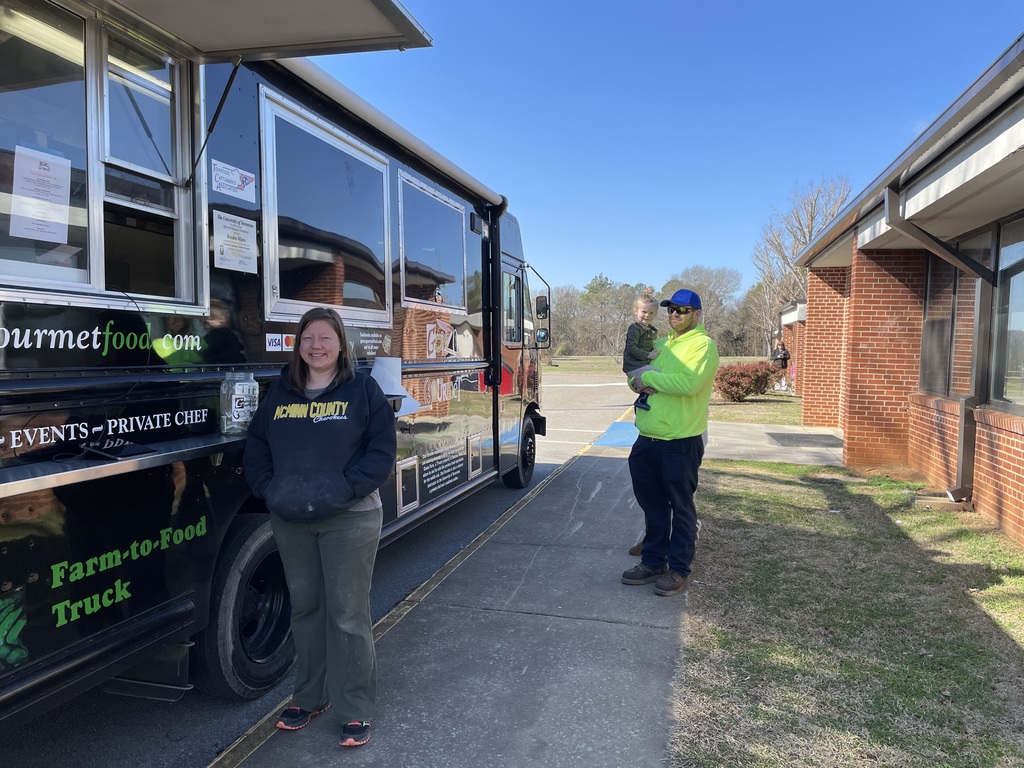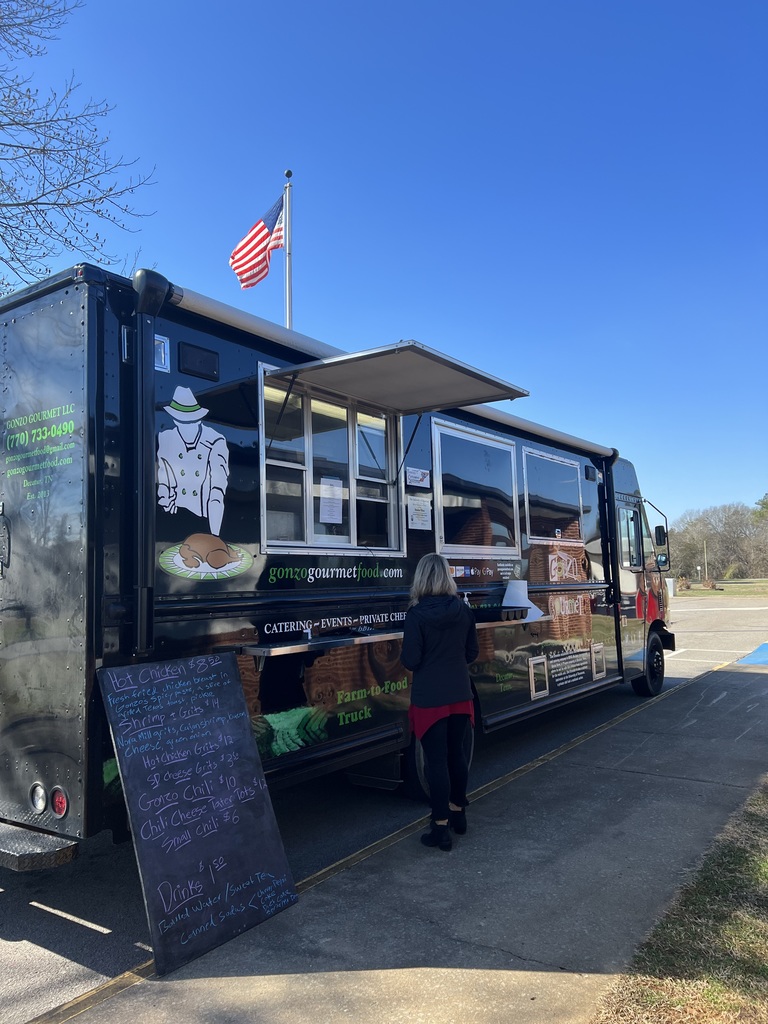 The Tennessee Department of Safety & Homeland Security maintains a free app called SafeTN, an anonymous reporting system that students, faculty, parents and the public can use to report their safety concerns or tips efficiently and confidentially to law enforcement.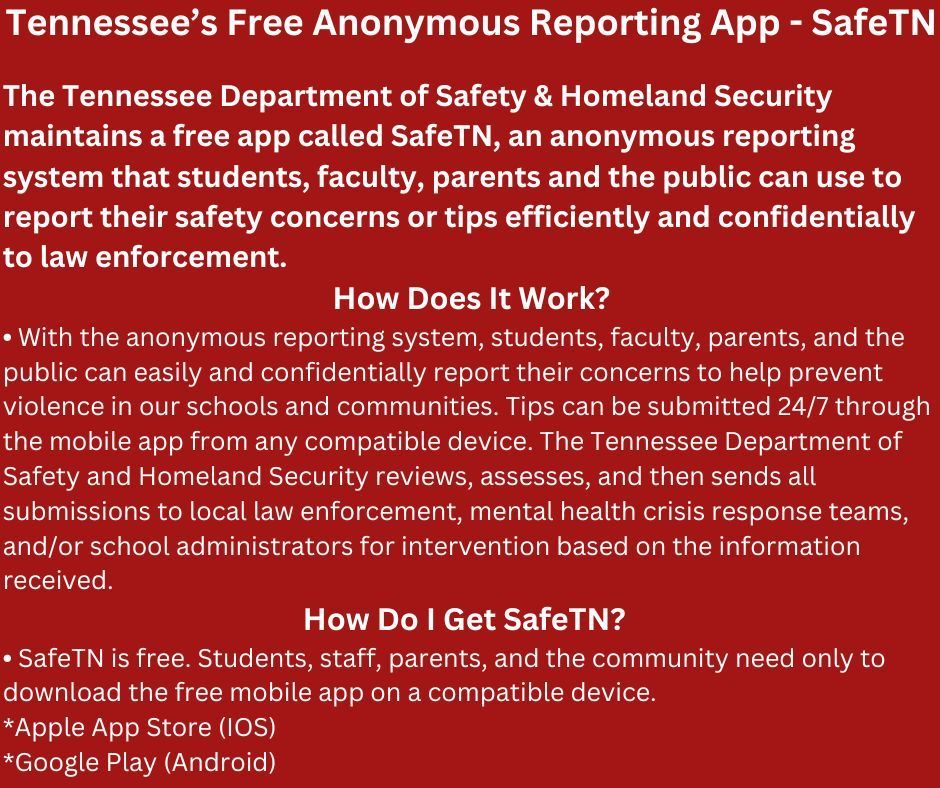 McMinn County Schools will be hosting virtual office hours on February 1, 2023 from 4:30 – 5:00 to receive stakeholder input to update the ESSER 3.0 Public Plan for Remaining Funds and the Safe Return to In-Person Learning PLANS required by Federal Law. Please join us online by clicking the Microsoft Teams link below. Microsoft Teams meeting Join on your computer, mobile app or room device Click here to join the meeting Meeting ID: 239 181 063 204 Passcode: svVYQ3 Download Teams | Join on the web Or call in (audio only) +1 865-770-4715,,975280860# United States, Knoxville

Congratulations County-Wide Spelling Bee Winners!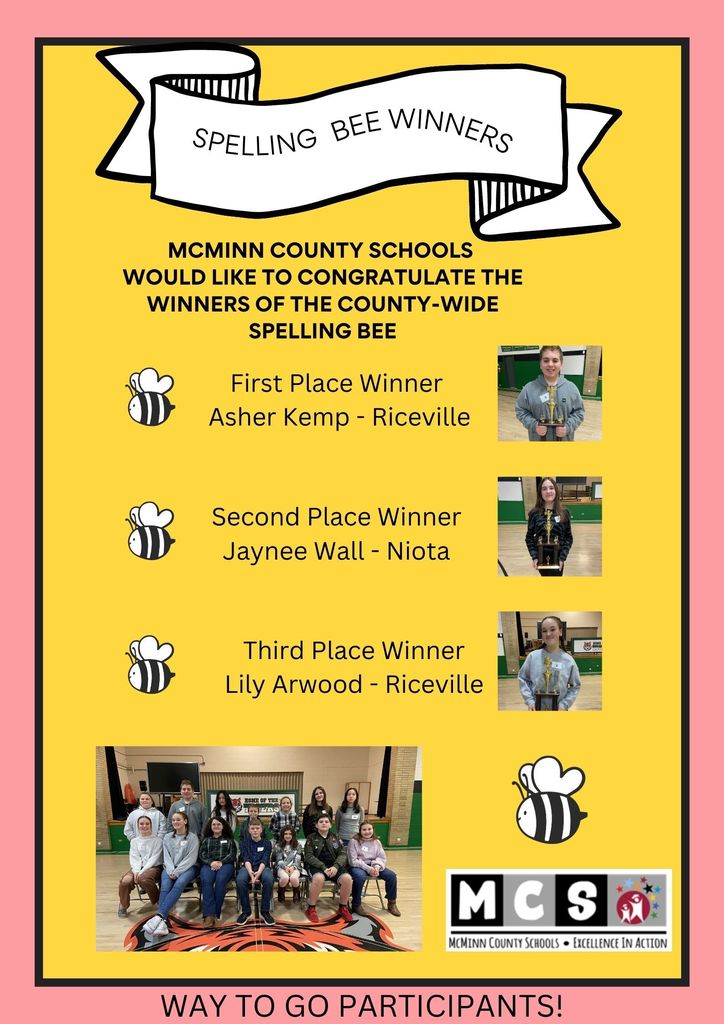 Attention Parents, please be on the lookout for housing surveys that went out to all students recently. Surveys are due back January 27th. If you have any questions regarding the survey, contact Whitney Nichols at
wnichols@mcmcinnschools.com
, or by calling 423-745-1612.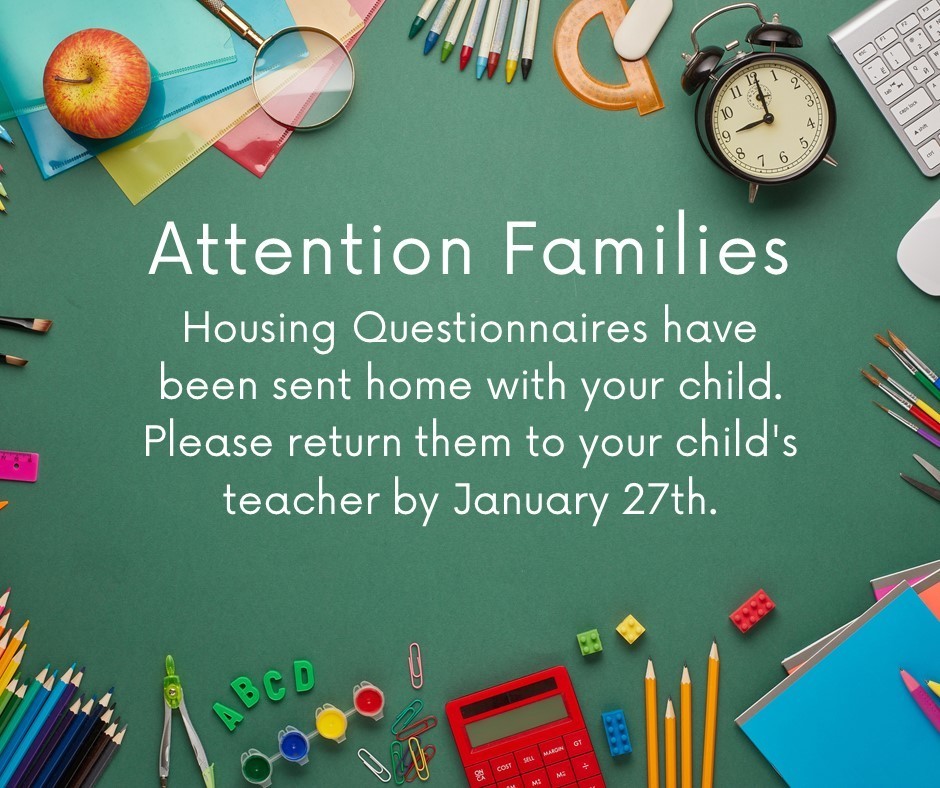 Congratulations to our McMinn County Schools 2022-2023 Teacher of the Year Winners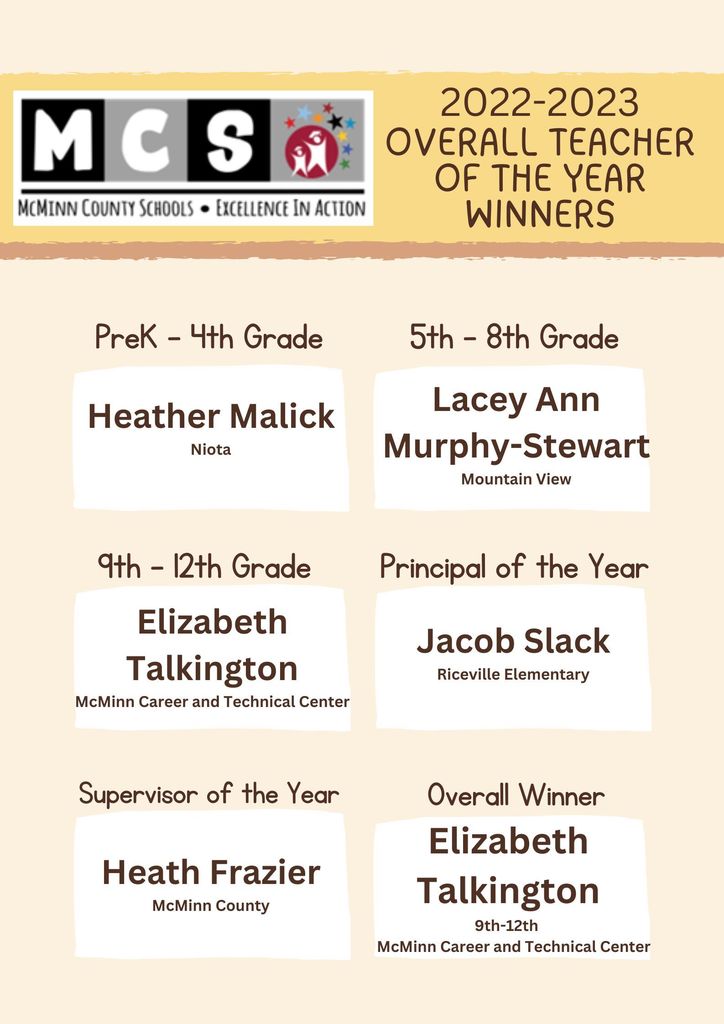 Good Afternoon, this is a reminder that McMinn County Schools and Offices will be closed on Monday, Jan. 16 in observance of Martin Luther King Jr Day. Schools and offices will be open on normal schedule on Tuesday, Jan. 17. Have a great evening.

We'd value your input in planning for the future of McMinn County Schools. To assist us please click the link in this post and respond to the statements within. Thank you!
https://bit.ly/3CLMA46

Check out what's going on in and around McMinn County Schools for the month of January! We hope everyone has a happy New Year!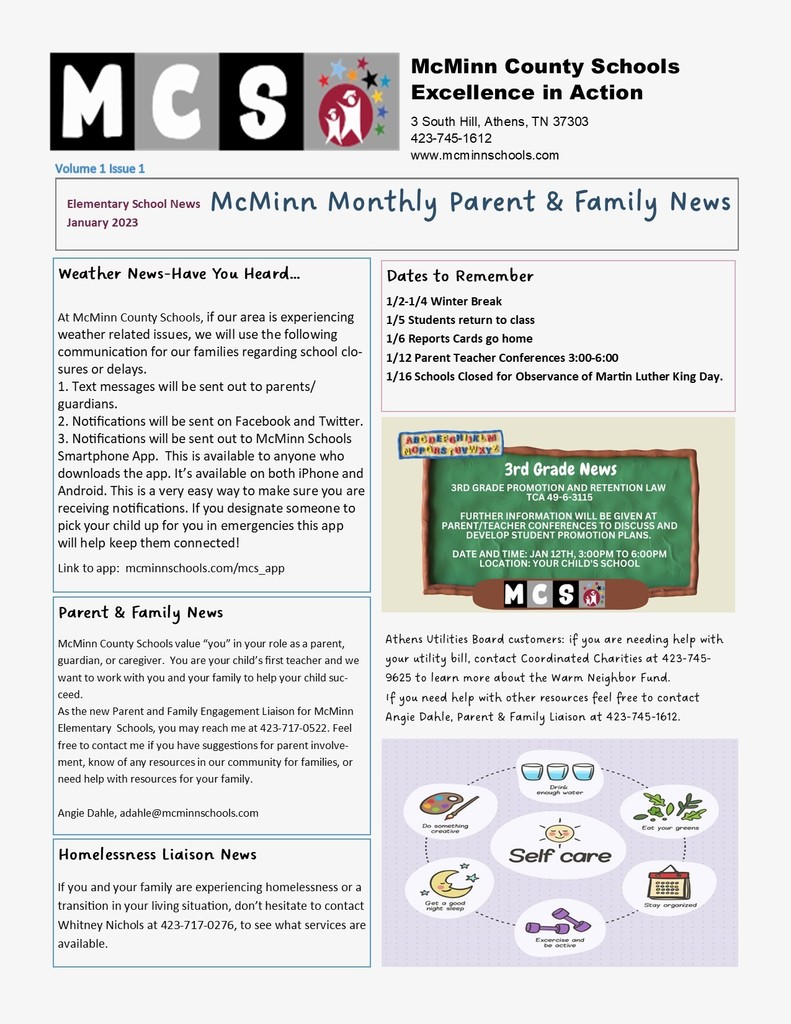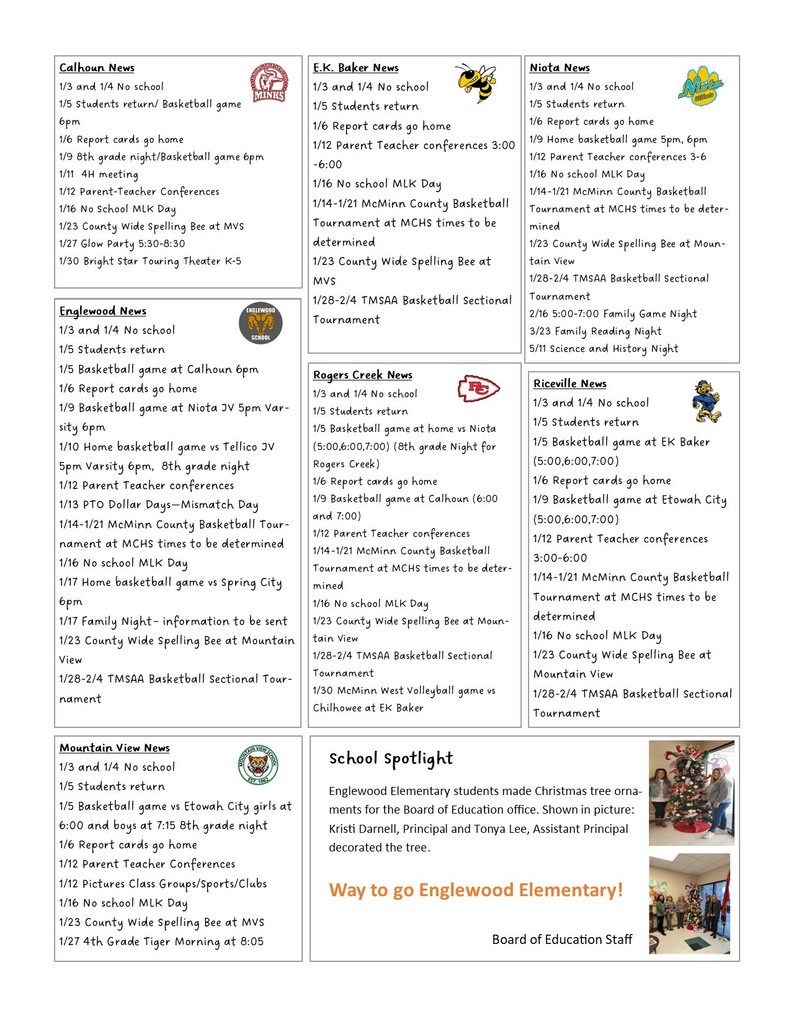 Good afternoon. We hope everyone had a great week off. This is just a reminder that McMinn County Schools and Offices will be back in session on Monday, Nov. 28. Thank you, have a good evening.

Good afternoon. This is a reminder that all McMinn County Schools and Offices will be closed Monday, Nov. 21 through Friday, Nov. 25 for the Thanksgiving Holiday. We hope everyone has a safe and Happy Thanksgiving. We will see you back on Monday, Nov. 28.

Good afternoon, this is just a reminder that Tuesday, Nov. 8 is Election Day and staff in-service. There will be no school for students on this day. We will resume regular schedule on Wednesday, Nov. 9. Have a great evening.

In August we were happy to announce that McMinn School District was recognized as a Level 5 District, today we're happy to announce five of our schools have been recognized as Reward Schools! Congratulations to E.K. Baker, Englewood, Mt. View, Rogers Creek and Central High.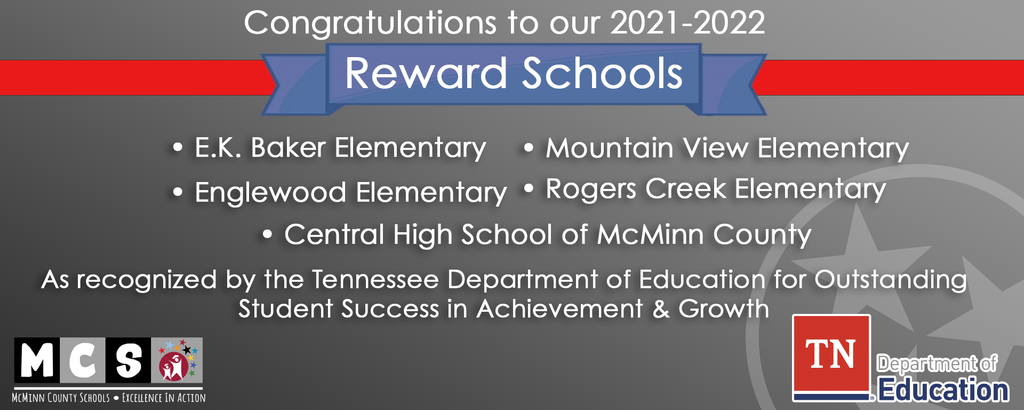 Recently elected School Board Members were sworn in this morning. The ceremony included reelected board member Bill Irvin, and newly elected members Joe Malone, Kevin Goins and Dustin Prichard. We'd like to welcome the new board members.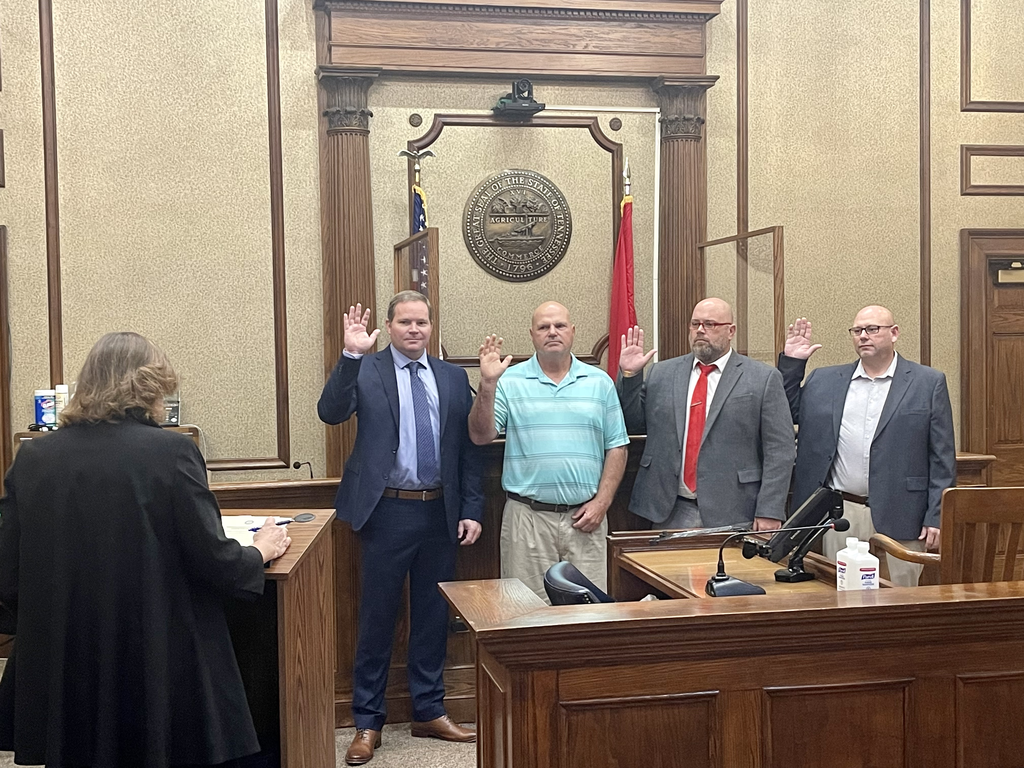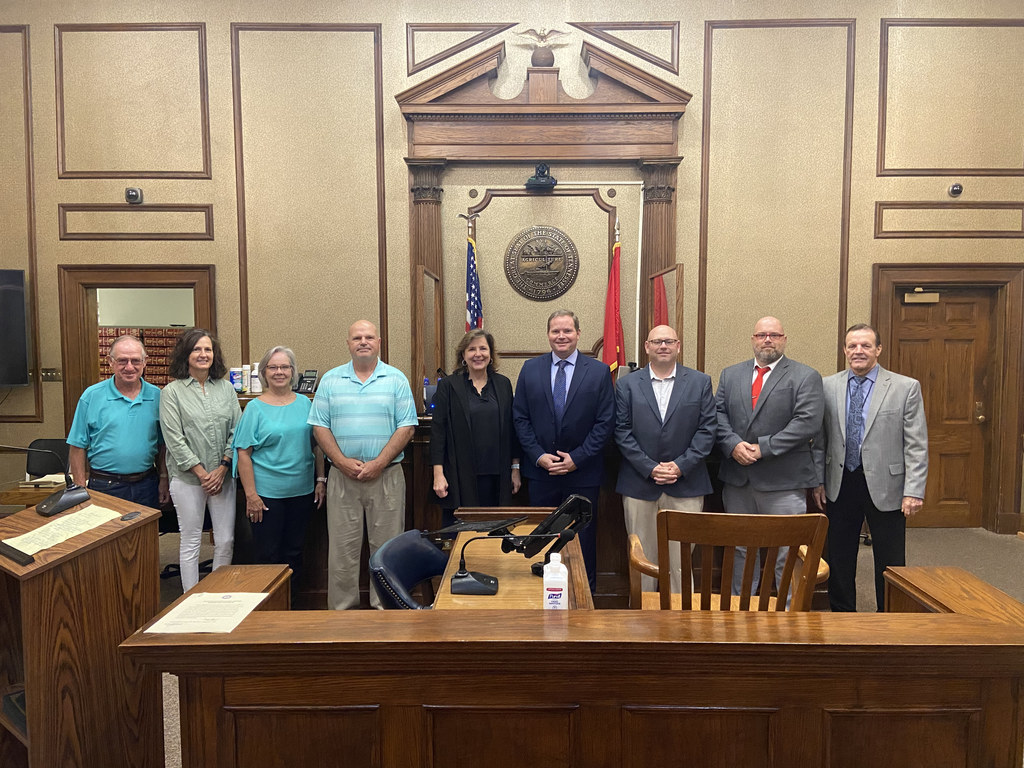 Once again the McMinn County School District has achieved Level 5 overall growth! We are so proud of our students, teachers, and staff for their hard work to reach this accomplishment. #ExcellenceInAction